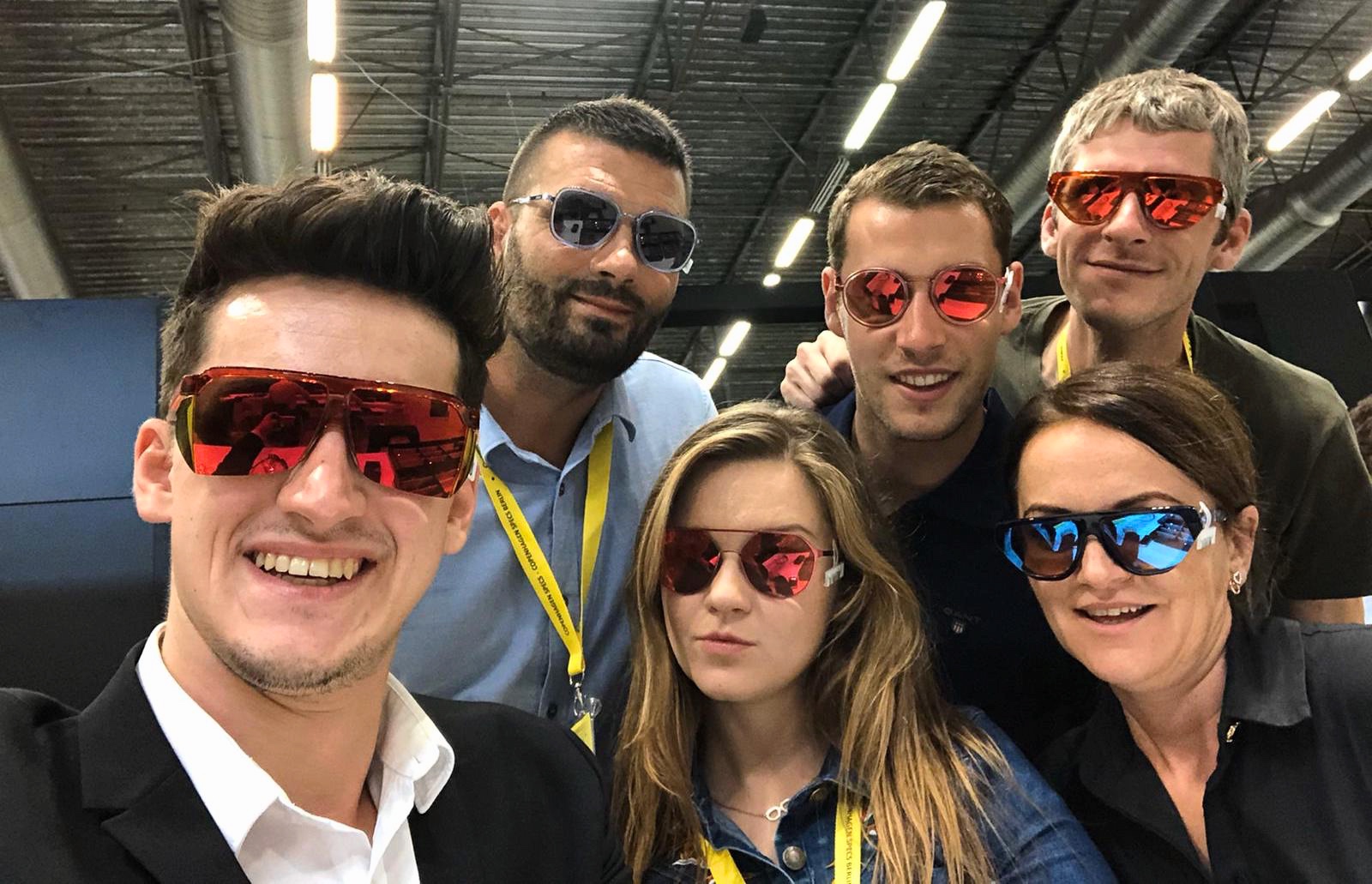 In a group of six courageous people we decided to visit one of the world's capitals of Europe, which traditionally at the end of September opened its doors to opticians and businessmen from all over the world. The Optical fair called SILMO, which specializes in optics from every direction, welcomed more than 36,000 visitors and nearly 1,000 exhibitors this year. Exhibitors present optical frames, sunglasses, their manufacturing process, shift in the field of contactology, instruments, equipment and aids for opticians. The fair was situated in two huge pavilions, where it was possible to see the most prestigious and well-known brands as well as smaller manufacturers mostly from France. We had the opportunity to see various extravagant novelties of sunglasses and optical frames, which were exposed not only on displays, but also on the faces of thousands of visitors. The atmosphere was pleasant, which led to getting to know new people and partners, who gradually became friends. The biggest stand was heated by Italian partner Marcolin, standing right in the middle of the pavilion like a castle among others, confirming its dominance by that. The SERENGETI brand, with its most technologically advanced eyewear, has built on precision, style and perfectionism to attract many visitors.
Black dummies with aluminum-coated heads, rock "American Diner", Phillip Plein's huge skull and David Bowie's disco balls were perhaps the greatest feast for each of us. Surprisingly, we could see a huge representation of our Asian friends.
There was just something to look at!
We enjoyed the exhibition to the full, although with the right timing it was sometimes stressful. We did it and brought home not only a lot of experiences but also a lot of inspiration and contacts for further development of the company. Seeing such a world trade fair in Paris was a wonderful experience and opportunity that drives us forward to bring our partners the best services and products.
We are already looking forward to news, which will bring us SILMO 2.-5.10. 2020th